HIVE & HAUNTED Halloween Bash 2021
October 30, 2021 08:00 PM until October 31, 2021 12:00 AM
Join us on Halloween Eve (10/30) from 8pm to Midnight for a night of Halloween Cocktails and your favorite rooftop views!
Hive & Haunted Halloween Bash
$80 All access to Hive & Honey starting at 8pm
1 complimentary cocktail & a bottle of Freak Show Red Blend Wine
DJ, Photo Booth, Halloween Movie Viewing starting at 8pm
Food, Drink, and Bottle specials all night
Walk In's Welcomed All Night!
Click the clink below for Reservations!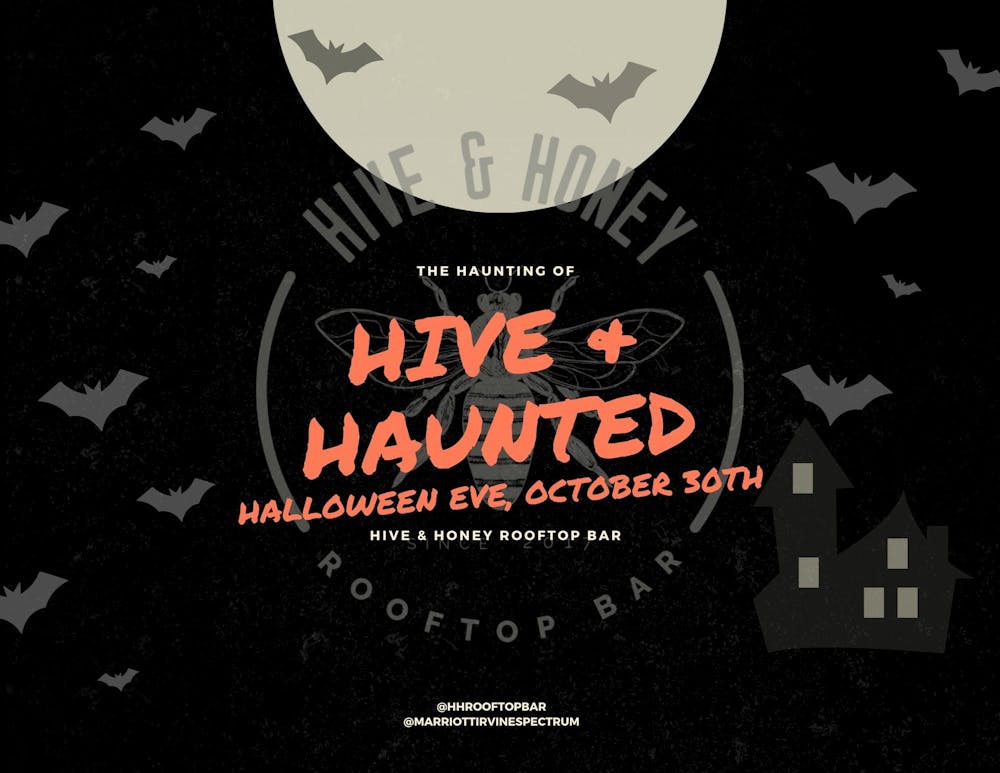 https://resy.com/cities/irvn/venues/hive-and-honey-rooftop-bar/events/hive-haunted-halloween-bash-2021-10-30?date=2021-10-13&seats=2